What Are NFTs?
NFT stands for non-fungible tokens. NFTs are unique digital items such as collectibles or artworks or game items. In technical terms, these are tokens like ERC-721 (a smart contract standard) hosted on Ethereum's blockchain (a digital distributed ledger recording transactions and ownership records, using the same technology as Bitcoin, Etherium, and other cryptocurrencies).
What does this mean in layman terms? NFTs allow artists to offer their works of art to buyers (either a single edition, or multiple limited copies) and enables secure transfer and proof of ownership for the buyer. Or said in another way, Owning an NFT is like owning a one-of-a-kind work of art or a collectible antique.
For a high-level overview of NFTs, see: https://www.coindesk.com/what-are-nfts
For a more technical deep-dive of NFTS, see: https://opensea.io/blog/guides/non-fungible-tokens/
Where Can I Buy Your NFTs?
You can browse our collection of NFTs on Rarible at: https://app.rarible.com/ericblueart?tab=collectibles
Upon purchasing an NFT, you'll receive an unlock code to download a high-res version of digital artwork (300 dpi, max resolution) or animated videos (4K resolution at full length).
Here's an example on how to unlock your content and get your digital key at Rarible: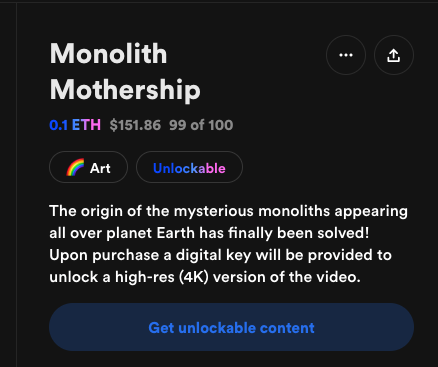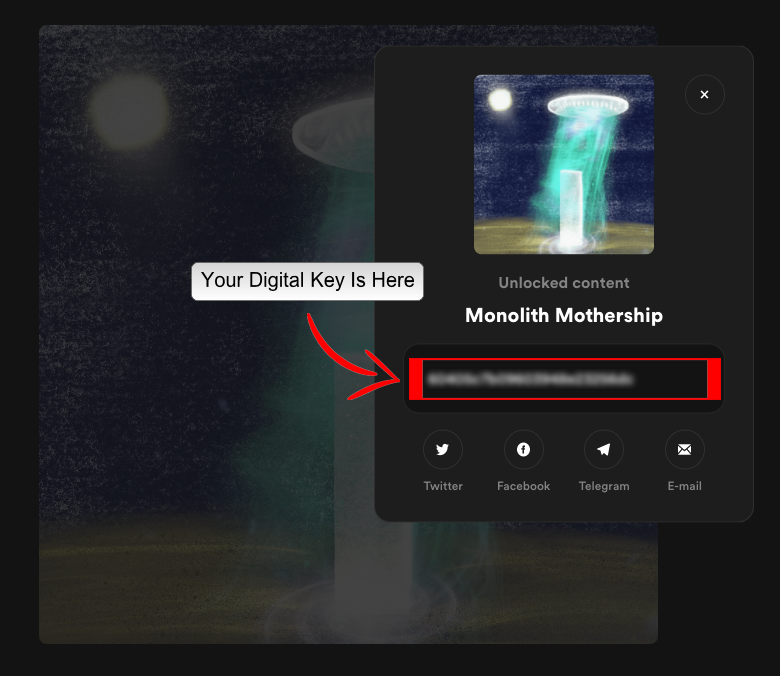 Unlock Your NFTs Here